Effective and inexpensive lead generation is usually one of the most important challenges for solar EPC businesses.
That's why we compiled a list of simple ways to promote your Solar EPC business and get new leads to put you on the growth path.
Table of content
1. Heavy competition in Solar EPC industry
2. Lead generation channels for solar EPC businesses
2.1 Create a Google My Business (GMB) Listing
2.2 Set up locally targeted Google ads
2.3 Solar lead generation with social media marketing
2.4 Video Promotions
2.5 Content Marketing – Blogs & SEO
2.6 Business Directories
2.7 Cold email marketing for solar lead generation
2.8 LinkedIn promotions
2.9 SMS Marketing
2.10 Customer Referrals
2.11 Landing Pages
2.12 Referral Program
3. Conclusion
Heavy competition in Solar EPC industry
Let us first look at the lead generation process in the unique context of a solar EPC company.
Decades of fossil fuel burning has resulted in global warming. People are now coming to terms with solar energy being the solution for the climate change problem.
A survey done by World Economic Forum (WEF) noted that solar PV power is now even more cost effective than conventional fossil fueled energy.
Correspondingly, solar EPC market has been rapidly growing. The global Solar EPC market has exceeded USD 130 billion in 2018 and is expected to surpass an annual installation of 100GW by 2025.
The growing Solar EPC industry has attracted many companies and entrepreneurs. This has given rise to a lot of competition among solar EPC startups as well as established contractors.
So, as a solar entrepreneur what do you do for early lead generation in a competitive landscape?
Solar lead generation channels for solar EPC businesses
1. Create a Google My Business (GMB) Listing
Very likely, most of your online leads will find you through Google. But first you need to ensure that people can find you on Google. Listing your business on Google is the absolutely necessary first step for lead generation for your solar EPC business.
Make your business website, address, contact number and other relevant details are easily visible on Google Maps by creating a google my business listing and optimizing it.
Visit, the Google My Business homepage and click on start now. Then, click on the 'Manage Now' button. Search for your business. If you find it, claim it. If it you don't find your business listed, verify your business with Google before moving ahead.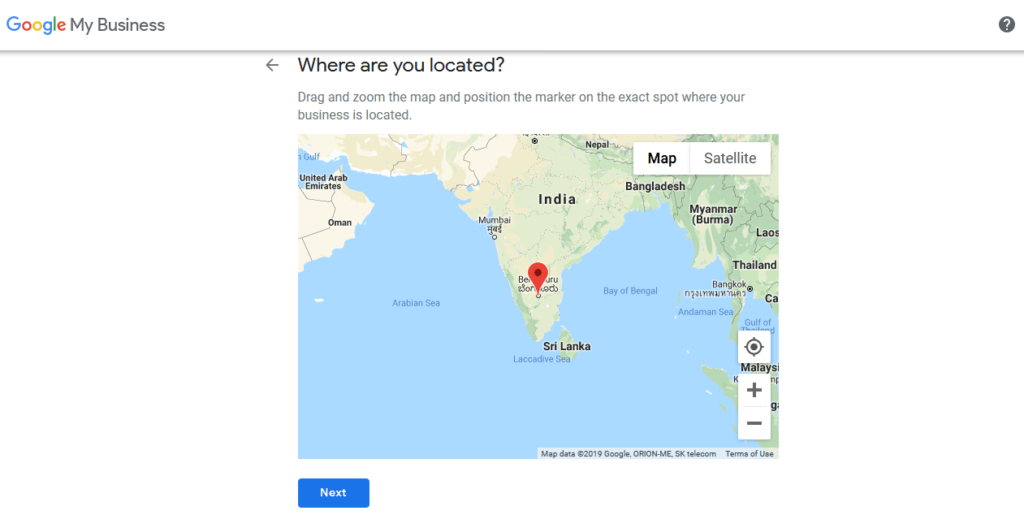 Fill in the following details to create your GMB listing.
1. Enter your business Name.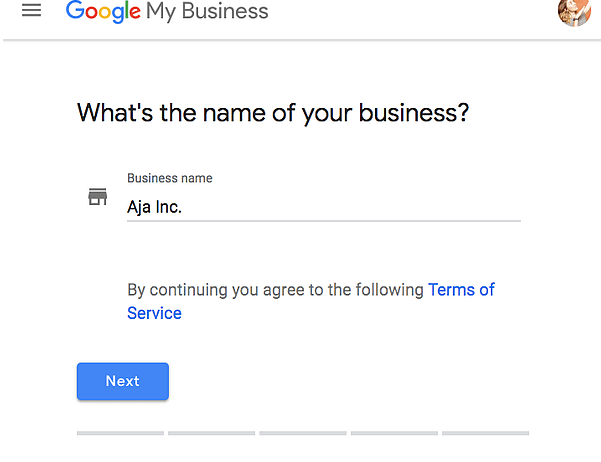 2. Enter your business address.
This will help the people in your locality to find you.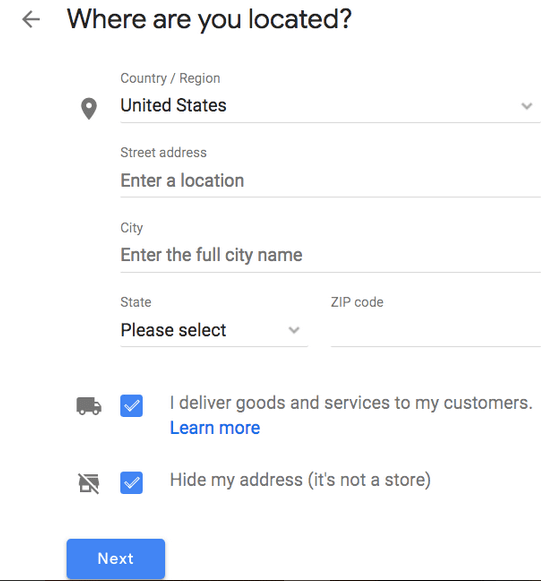 3. Choose your business category.
Try to select the most accurate category possible, as you're essentially telling Google which type of customers should see your business listing.
4. Add your business website or contact number.
5. Select a verification option.
If you're not ready to verify your business yet, click "Try a different method" → "Later."
6. Verify your Google My Business (GMB) listing, via one of the following ways –
By postcard
Via phone
With email
Instant verification
Bulk verification
7. Next step is to optimize your Google My Business listing.
Once you've verified your business, fill out all the relevant details.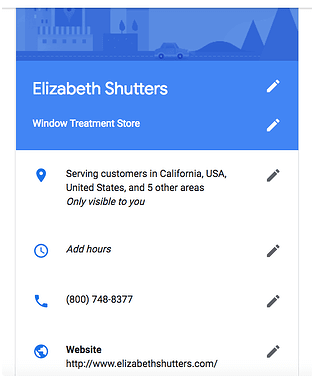 Once, you are done fill all the required details, your GMB will look something like this: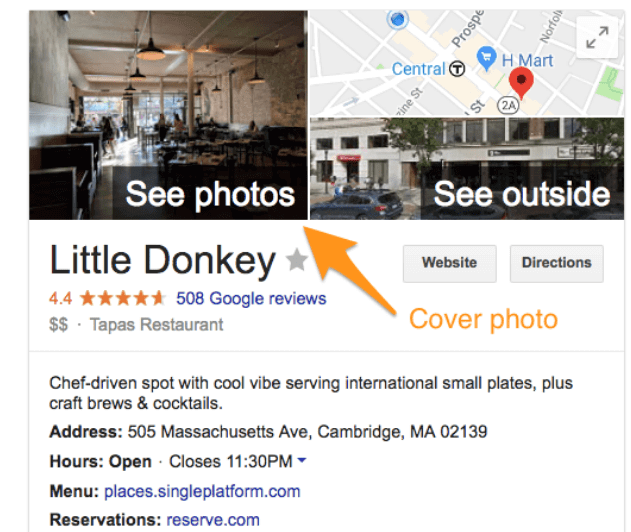 That's it. You have completed the very first step for lead generation for your Solar EPC business.
With 'Google my business' you will get access to a location ad extension which you can integrate with your locally targeted google ad and display your physical address.
Benefits of a Google My Business (GMB) listing
Show up in Google Map results when people in your locality search for solar EPC contractors.
Show up in Google's local 3-pack results.
Earn trust from your customers.
Star ratings boost your Appeal in your customers perspective.
Increased Traffic and Sales.
2. Set up locally targeted Google ads
Once your business is listed on Google, you can also reach out to people looking for solar installation services with Google Ads.
Most people looking for small scale solar EPC projects will prefer to work with local Solar EPC contractors. Therefore you should put a lot of focus on locally targeted Google search ads.
So, anyone searching for 'rooftop solar installation' from your city should come to your website or give you a call.
Once you have created your 'Google My Business' listing, go to your Google Adwords account and link both these accounts.
Navigate to the "Ads & Extension" tab and click on it. Now select "Extensions."

Click on "create ad extension"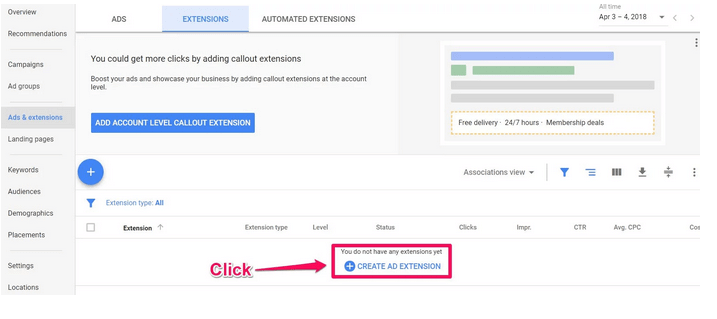 Click on the "Location extension" from the drop-down menu.
You'll be directed to use your locations from Google My Business account.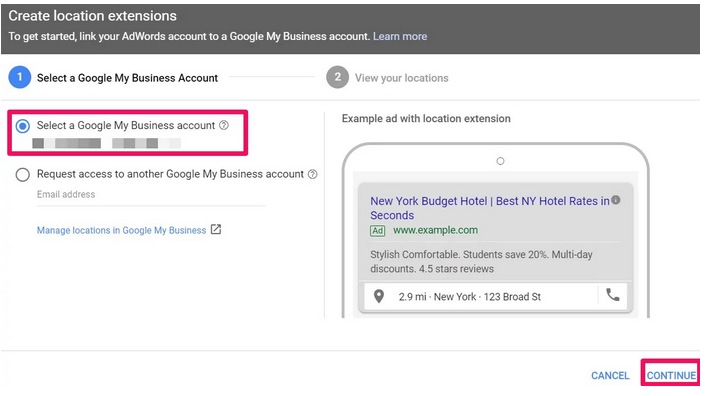 Your location ad extension will now be enabled. And your business location should be now shown in your ads. This simple integration will enable local lead generation for your solar EPC business.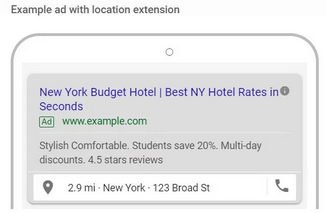 3. Solar lead generation with social media marketing
Social media platforms are free tools to reach your local communities, industrial customers and business networks. Using them effectively will help you a long way in building a brand that is locally recognized.
Facebook, LinkedIn, Instagram, twitter are excellent places to showcase your most recent projects. Tag your customers so that they can also brag about going green 🙂
You can also use these social media platforms to drive more awareness about solar PV energy. Even today, many people don't realize how cost effective it is to do rooftop solar installation.
Platforms like local Facebook and WhatsApp groups are good places to educate your local communities.
4. Video Promotions
If a picture is worth a thousand words, then a video should say about a million words. So you should never miss out on this powerful channel to promote your business.
Interview your happy customers about the benefits they have received. Create 2-3-minute long videos on your company's Youtube channel.
Nothing compels people like success stories. So video is an effective channel where your customers can become your biggest advocates.
5. Content Marketing – Blogs & SEO
Google search results are the biggest sources of online traffic to most websites. Most likely, the majority of traffic to your website must also come from Google organic searches. And the best thing about this organic traffic is that it's free!
So what can you do to make more of this free, organic traffic from Google?
Write more blog posts about your business, about how it is benefiting the residents and businesses in your locality. Good quality blog posts, will give you the benefit of Search Engine Optimization or SEO.
So when someone from your area is searching about local solar EPC business, he should find your website from Google search – for free.
The only drawback of SEO channel is that it takes a long time (upwards of 5-6 months) to get your content ranked. But in the long run, it turns out to be the most cost effective lead generation channel by far, for Solar EPC.
6. Business Directories
Justdial and Indiamart are the leading business directories in India. These are excellent platforms to list and promote your solar EPC business.
Listings in these directories top the Google's search results, for most local business related searches.
That makes it a must to list your solar installation business in either or both of these platforms. In general, business directories are good places for a new business to get the early leads.
Create a profile for your company on these platforms and fill it with images, contact details, website etc. Maintain a rich presence to get noticed in the search results.
The more relevant images, reviews, contact details and project experience you add, the more are your chances of getting leads from these places.
7. Cold email marketing for solar lead generation
Cold email marketing is the most cost effective way to get new B2B leads (for industrial rooftop projects) when it is done right.
By 'done right', I mean ensuring that your email actually reaches the inbox.
If you send thousands of marketing emails at once, spam filters can see that and can put your email in spam or junk folder. But you can easily go around this limitation by using cold email automation tools. These tools schedule all your marketing emails to be sent by mimicking 'human-like sending behavior'.
But only the automation is not enough. You should also put good effort in writing the email itself. Use a good subject line, relevant to your business. Avoid using click baits or people will soon start ignoring your emails.
Make sure that your email content is genuinely valuable to the reader, so that he should not flag you as a spammer. There are certain words and phrases used by SPAM filters to identify potentially spam emails. You should always avoid these spam trigger words.
Further, you can use these cold email templates as a reference point when writing your own email copy. Improve and customize them to make them suitable to your own lead generation scenario.
Cold email marketing can be used to get new leads, as well as to nurture the existing clients to become your loyal customers. For more details, refer to these email marketing tips and templates specifically written for solar installation businesses.
8. LinkedIn promotions
LinkedIn is the most effective platform for professional networking. If you are in the business of 'Industrial and Commercial rooftop solar projects'. This is a very valuable platform that you just can't ignore.
Optimize your LinkedIn page, ask all your team members to connect, maintain regular activity within the network of local businesses and industries.
This way, your potential customers will become aware of your business and reach out to you when they are looking for solar installation services.
LinkedIn is also a good place to promote the projects that you have successfully executed. Tag your customers when you post about a project. This way the people in their network will also discover the value of solar power on their rooftop.
9. SMS Marketing
Sending text messages is a direct and personal way to connect with potential customers. Craft concise, engaging messages that highlight the benefits of solar energy.
Include a clear call-to-action, such as responding to the message for more information.
This approach allows you to reach a wide audience quickly and encourages immediate interaction.
10. Customer Referrals
Happy customers can be your best advocates. Create a referral program that rewards existing customers for recommending your solar services to friends and family.
Whether it's a discount on their next bill or a special incentive, this strategy leverages the power of word-of-mouth marketing, building trust and credibility within your community.
11. Landing Pages
Design landing pages that serve as a one-stop-shop for potential customers. Clearly outline the advantages of adopting solar energy using straightforward language and visuals.
Keep the navigation simple, guiding visitors seamlessly through the benefits, the installation process, and a clear call-to-action, such as filling out a contact form or calling for more details.
12. Referral Program
Extend your referral strategy beyond individual customers. Develop partnerships with other businesses or individuals who can refer potential solar leads to you.
This collaborative approach widens your reach and establishes mutually beneficial relationships. Provide incentives for successful referrals, creating a network of allies in your quest for solar leads.
Conclusion:
By implementing these straightforward strategies, you can efficiently generate leads in the solar industry, even if you don't possess advanced technical expertise.
These approaches focus on clear communication and relationship-building to make solar energy accessible and appealing to a broader audience