Adding team members is essential for effective collaboration on projects. It enables individuals to pool their unique skills, perspectives, and expertise, resulting in a more comprehensive and innovative approach to problem-solving.
This guide will walk you through the process of adding and removing team members to collaborate effectively on your projects.
Table of Contents
1. Accessing Team Management
2. Adding a Team Member

3. Removing a Team Member
Accessing Team Management
You can easily access your team management by clicking on "Manage Teams and Payements" page in the menu.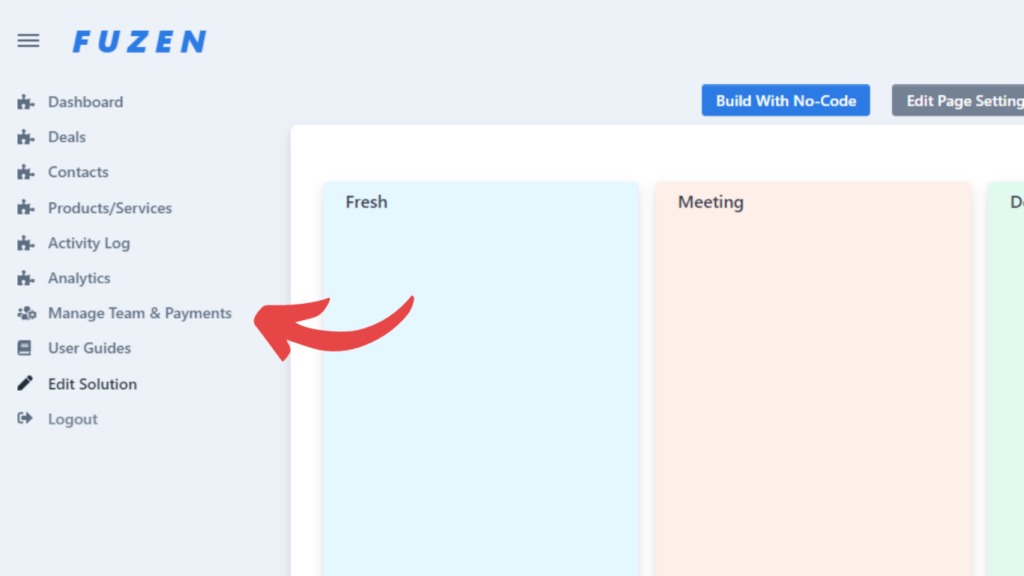 Adding a New Team Member
Sending an Invite Link
You'll first have to send an invite to you your member to make them join your team.
For this enter their email as shown in the image below and click on "Invite to join your team" button.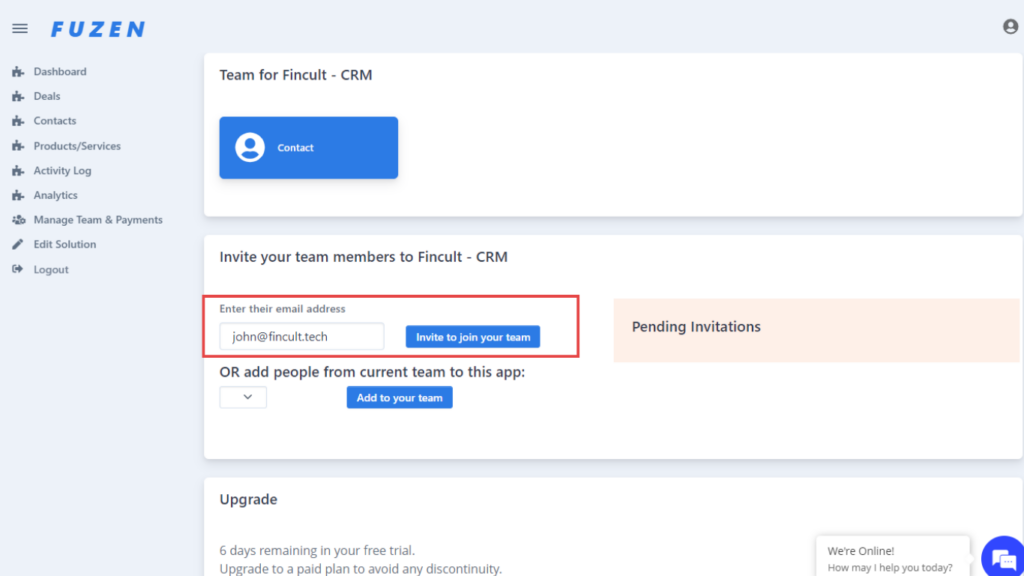 You're team member will receive an email with an invite link.
They will then have to get themselves registered on Fuzen. After signing up they will get a message to join your team.
Once they accept, they'll get added to your team.
Removing a Team Member
If you want to remove any team member simply click on the Trash icon as shown in the image below.